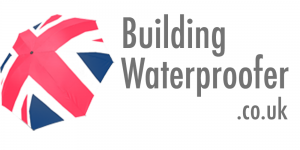 Here to sell quality waterproofing products to Trade and DIYers alike
BuildingWaterproofer.co.uk is a UK based website established in 2017, selling waterproofing related products as used by the trade to the Trade and DIYers alike.
The website is owned and managed by Neil Rigby of Appledown Consulting in partnership with Abacus Construction Products Limited.
It's great place to do your Trade and DIY waterproofing shopping with our range gradually being added too. We select products that are tried and tested which some may not of heard of, but you can rest assured we've picked some good ones!
Our products help waterproof your roof, walls, cellars and basements. We supply products to clean your patio, point and seal it leaving it looking like new.
We deliver anywhere in the UNITED KINGDOM – get in touch if you need OVERSEAS DELIVERY. See our Shipping page…
Our aim is to bring the best Trade products as tested by Tradesmen, to Tradesmen and DIYers alike. BuildingWaterproofer.co.uk carries a good selection of waterproofing related brands well known in the Trade, but not so well known to the DIYer.
Find waterproofing brands such as Nexus Paving Systems, Waterproofing UK, ECOCHEM, Rust-Oleum, Remmers, PAM Ties, Sika with others in the pipeline.
BuildingWaterproofer.co.uk highlights the best industry products for waterproofing buildings inside and out from basement to roof. We focus on good quality trade standard products which are not readily available elsewhere.
All products are regularly used by our network of professional companies who provide regular feedback as to their performance.

Appledown Consulting
UK internet consultancy run by Neil Rigby, the owner of BuildingWaterproofer.co.uk and managing the day-to-day running of this website. Based near Tunbridge Wells Kent UK. Neil will assist you with your shopping experience should you run in to any technical problems. If you are using our waterproofing services Neil will gladly assist with the management of your waterproofing project.

Abacus Construction Products Limited
Most products are sold, distributed and shipped by Abacus Construction Products Limited, an East Sussex/Kent borders based British company specialising in specialist trade products for the trade and individual customers alike.
With over 30 years experience of waterproofing walls, waterproofing balconies, waterproofing cellars and basements, Abacus Construction Products Ltd are pleased to freely give advice on how to protect your home. If they haven't got the right product for you, we will tell you where to find it if we can. Abacus aim to supply easy to use, reliable products for waterproofing walls and lots more, as speedily and as efficiently as we can.
Over 90% of our orders are delivered on the next working day.
"Your product knowledge, customer service and speed of delivery are beyond compare." T Taylor
"…an excellent product backed up by excellent service." JB Malaga, Spain
Why use BuildingWaterproofer.co.uk?
High Quality – Products that get the job done.
Prompt Service – More than 90% of orders are received on the next working day. (UK only).
Value for money.
Easy to use – No special equipment or training necessary, whether you are waterproofing walls, waterproofing, balconies, waterproofing cellars and basements.
Safe – Our most popular products are non-hazardous.