Premier Diamond Products (PDP) is a leading specialist supplier of top quality diamond blades, diamond core drills, diamond grinders, and associated cutting and drilling machines and equipment to the building trade. They are based in Canterbury, Kent.
Premier Diamond Products use the best raw materials and specifications; and the superior quality of our products, customer service and advice is trusted and relied on by their extensive network of national and independent trade outlets.
Premier Diamond Products is still a family-run business after nearly 30 years, and have grown to become an approved supplier to national tool hire companies and major industry buying groups NMBS, THS and Troy, providing support and bespoke promotions for their members, as well as continuing to supply our loyal independent customers. We now supply hundreds of thousands of diamond products to the building trade every year, from a range of over 500 specialist products.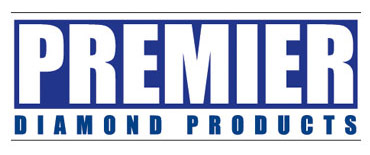 Premier Diamond Products We Stock