Specialists in remedial systems, wall ties, dampproofing and cellar conversions, PAM Ties is a Manchester-based company which has been established since 1991.
PAM Ties is rapidly becoming the market leader in the manufacture and distribution of dampproofing, waterproofing and structural remedial products.
Their modern no nonsense approach to the remedial market have seen them grow from strength to strength in the last 25 years.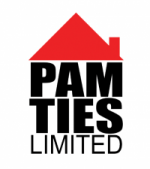 PAM Ties Products We Stock