Waterproofing indoors
Interior waterproofing is mainly focused on basements or cellars where you are not able to waterproof the exterior wall for whatever reason. This might be due to access such as being buried under concrete or soil, adjoining a neighbouring property or other access obstacles.
If you have water visibly coming in you can use SUPER-STOP to plug the hole in less than 30 seconds! This is only a temporary fix and AQUA-STOP internal waterproofer would need to be used for a lasting repair.
AQUA-STOP internal waterproofer is good for waterproofing basements, cellars and footings below ground to prevent water penetration through their walls.
DIYers will be happy to know that AQUA-STOP is really easy to use and apply, just brush it on as slurry on to the pre-wetted masonry surface. Once applied, the product should not be allowed to fully dry out for 3 days, to allow the 'crystallisation' process to take place. Job done!
Multi-Tight 2K – crack-bridging in excess of 2 mm verification
Multi-Tight 2K is a flexible, mineral based waterproofing grout, which has all the performance properties of a polymer-modified thick bitumen emulsion, but whilst still being bitumen free.
Specifically the crack-bridging capacity is > 2mm, as required by the national test principles for thick PMB emulsions and not just 0.4 mm, as in tests for mineral-based waterproofing grouting.
Hence the Multi-Tight 2K has a crack-bridging capacity which is five times more effective than a standard flexible mineral-based waterproofing grout.
tested according to German PG PMB (polymer modified bitumen waterproofing)
AbP according to German Building Rules List A, part 2, No: 1.9, " mineral-based waterproofing grout for waterproofing of buildings"
system test according to WTA Code of Practice (Scientific & Techno – logical study group for the restoration of buildings and preservation) data sheet 4-6-14/D for water impermeability against water pressure impacting from the rear.
Tested by…
iBMB Institute for Building Materials Concrete Construction and Fire Protection and MPA Braunschweig Civil Engineering Materials Testing Institute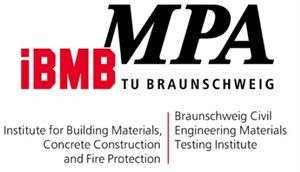 Indoor Waterproofing Products