Sealing your patio in the summer
Summer is a good time to seal your patio to prevents further moisture and dirt penetration and to keep future maintenance to a minimum. We stock a really good product called DO-IT-ALL multi-purpose sealer which, as it says, not only seals patios but has a whole variety applications. It penetrates cracks and joints, binding aggregates, and sealing minor cracks.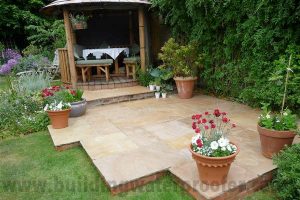 DO-IT-ALL is particularly suitable for block paving patios and stone patiossince the penetrating liquid will bind the jointing sand, helping it stay in place during subsequent cleaning.
Cleaning prior to sealing
Make sure you clean all surfaces prior to applying DO-IT-ALL to seal your patios. Use PAM Algae and Mould Killer, it's easy to apply, and safe and easy to use. Algae is not only unsightly, but it is a slip hazard, and damaging to your patio.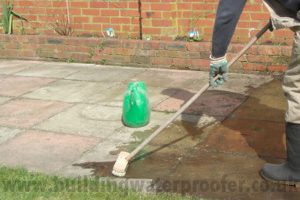 Sealing your patio with DO-IT-ALL protects your patio from further algae and moss growth and they stay clean for longer. In addition, DO-IT-ALL has a consolidating effect onjointing sand, binding it together to resist removalduring subsequent cleaning.