Waterproofing your house
Keeping damp out of your house starts with figuring out where it's coming in in the first place. Let's assume you are above ground eg. not in your cellar or basement. So, if you have water seeping through you should be able to get to the outside of the wall to apply a waterproofing product.
A water repellent product such as AQUA-REPEL, a breathable water repellent, will rainproof and damp-proof a brick, render, masonry or any porous wall. These types of waterproofing and damp-proofing products are made from siloxane which is silicon based and acts in a similar way to Scotchgard or Gore-tex  – fully waterproof but still able to breathe.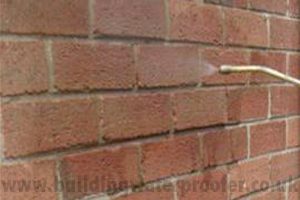 Once you have waterproofed your walls in this way another major benefit will be that your dried out walls become really good insulators and will delivery cost savings with big reductions in heat loss through your walls. This can be as high as a 40-50% reduction, depending on your wall construction.
For damp coming in to your basement or cellar below ground then you will not be able to access the outside of these walls. You will need to use AQUA-STOP our internal waterproofing tanking system which will stop damp and water coming into your basement or cellar by lining the walls inside with an watertight skin of waterproof cement.