Stop water damage in its tracks
Water leaking through balcony and finding its way in to your home can be costly and devastating. The solution can sometimes be a simple one.
A customer who had a property in Bulgaria was looking for a solution for their leaking balcony which was letting water in to their kitchen. We recommended DO-IT-ALL which is a multi-purpose penetrating clear sealer ideal for using on porous tiles to protect them from water penetration. It was successful!
Read this letter received from a customer with a holiday property in Bulgaria:
From SKA of Oldham, Lancashire
Project: Sealing a tiled balcony in Bulgaria
Hello Philip,
I don't know if you remember me from last year I phoned you about our property in Bulgaria and about the water leaking through our tiles on the balcony into the kitchen.
You kindly phoned me back and explained what the DO-IT-ALL Sealer was and how to use it. So we bought it to take to Bulgaria. The fact that you gave us the documentation to fly with the product was a major help.
I wanted to update you. My husband painted the whole of the balcony with the DO-IT-ALL sealer. He reported back that the tiles looked fantastic after he applied the sealer. So we had to wait for a Bulgarian winter. We took the decision to re-plaster the ceiling in the kitchen and there is not a mark of a leak anywhere. The DO-IT-ALL sealer has done a fantastic job. It has now gone through a Hot Bulgarian Summer and a very Cold Bulgarian winter.
We will be buying more from you as we have just had the lower walls on the outside of the house tiled in stone. My husband said it should look fantastic when coated with the sealer and ensure it is totally water resistant.
Great product and thank you for your help as I was surprised that following my phone query when I was advised that someone would phone back, someone actually did phone back and gave me some great advice!
Thanks again and when I go this year I will send you some pictures of the balcony.
Take care,
Sharon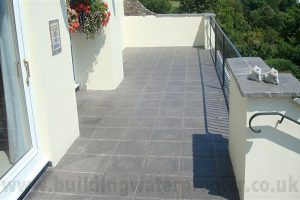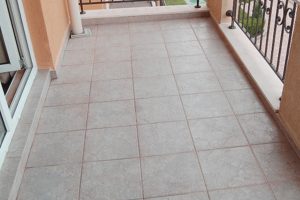 Products for sealing your balcony